Watchdog Management Services
We are a telecommunication, utility, waste management and technology expense management firm.
We specialize in cost optimization helping your organization reduce existing business expenses. We started Watchdog Management Services because we saw businesses being overcharged and underserved by their service providers. We knew that wasn't right, so we decided to lower costs, be completely transparent, and provide better service for business owners.
Our team has more than 40+ years of combined experience working for Canada's largest telecommunication, merchant service, utility, waste management and IT organizations. While doing this we look to increase your companies productivity, drive predictable results, billing and be a true business partner and trusted advisor.  We are an agnostic consultancy with vendor partnerships in place to ensure we are providing your business the best pricing and a clean billing transitioning with excellent ongoing support.  These vendors relationships are the key foundation of how we improve to simplify your service interactions. No more sales reps trying to sell you products and services you don't need. We provide a risk-free assessment and our fee is only a percentage of savings we can find and implement . 
​
Watchdog Management Services will provide savings and strategy with 4 simple steps! With our help, we'll make savings simple, effective, and satisfying!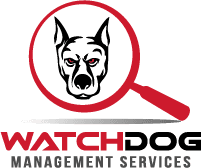 Our fairness and straightforwardness to conduct business fairly. 
Everything we do is for the highest good of our client; our greatest goal is to see you maximize cost savings while being provided a world-class customer experience.
We seek to be worthy of your trust, which we earn through open, honest, and direct communication. We hold ourselves accountable for our actions and work towards being a true trusted advisor for your business.
We are committed to delivering value and providing exceptional results. We go above and beyond to exceed your expectations.
Expense Management Services made simple!
We offer a free no-cost assessment of your services. How many times have you called your telecom, merchant services or other service providers and walked away more confused than when you started?  With our ongoing billing and expense management support, our clients have more time and money to focus on the things that matter.
"Our business saved over $127,000 allowing us to hire two new sales reps. Not only did Watchdog Management saved us money, we were able to increase sales last year by 30%"
"Watchdog Management Services saved us over $110,000 in waste management and communication services. Watchdog was highly beneficial to our business cost optimization plan during Covid!"
"Watchdog Management Services saved us over $190,000 in communication and utility services across our 12 locations. Highly recommend for any size business in Canada!!"